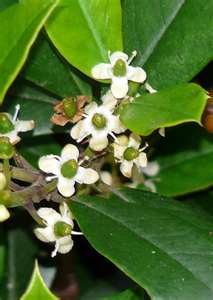 Interested in gardening, wine, plays, or music? Annapolis offers all the above this week! Use the events below as a guide to a week of fun. Happy Mother's Day!
Annapolis Entertainment
Mills Fine Wine and Maryland Hall combine this Friday, May 11, for "The Art of Wine: Wine Tasting." Held at Maryland Hall for the Creative Arts on Chase Street, participants can learn about diverse wines and sample many of them. Taste and be merry from 7 to 9 p.m. at this event. There is an admission fee but the proceeds go to Maryland Hall's community arts programs. Check with www.marylandhall.org for additional information.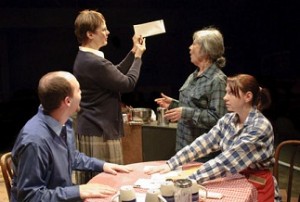 The Colonial Players present Going to St. Ives again this week. If you haven't heard about it, the play is more of a drama between two women who reluctantly become intertwined. Performances are scheduled on Sundays at 2 p.m. and Thursday, Friday, Saturday, and Sunday at 8 p.m. Purchase tickets on The Colonial Players' online box office: www.thecolonialplayers.org.
Ram's Head, as always, brings you talented acts and musical ways to have fun. This week, they offer the same greatness but with new acts. On Wednesday, Mark Doughty heads up the entertainment with true stories, music, and a question & answer section. Doughty reads true yet dark stories from his memoir, The Book of Drugs, which catalogs the depths of drug addiction and the eventual rise from its grasp. Listen to music intermingled between his reading and the Q&A with the audience. See and learn from Doughty for $23.50 at 8 p.m. Next up, Steve Tyrell doles out jazzy pop at 8 p.m. on Thursday, May 10. He plays for $39.50. Gretchen Parlato, a jazz goddess, sings on Friday, May 11 at 8 p.m. See this sultry jazz singer for $25. Saturday, Ram's Head treats its newcomers and patrons to two shows from Dar Williams, a folky singer/songwriter. Williams performs with The Milk Carton Kids at 6 and 9 p.m. Ryan Montbleau Band joins American Babies on Sunday to bring you Americana music. See them at 8 p.m. for $15. Go to www.tickets.ramsheadonstage.com to secure tickets and find more information.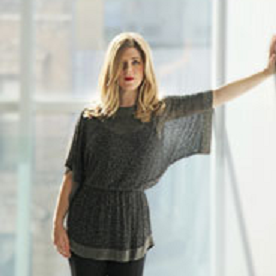 49 West Coffeehouse blends a cool vibe with laid back music. This week, let the talented musicians there lull you into the night. Ruben Dobbs plays at 7:30 p.m. on Monday. See Dobbs for $10. Tuesday, Unified Jazz Ensemble brings their instruments and talents to the stage at 8:30 p.m. The cover charge is $6. Indulge in some classical fun this week with the Pam Godfrey Duo on Wednesday at 5 p.m. What's even better than these fun-loving flutists and violinists? There's no cover charge! 49 West offers another jazz/classical music group on Wednesday with Frank & Amy. The cover charge is only $6. Thursday, see Rob Levit Group with Rhianna Laroque at 8 p.m. Expect a night of unforgettable jazz. The cover charge is $6. Friday, Izzi Does It, a jazz/blues/latin group, takes the stage at 49 West. See them at 8:30 p.m. for $8. Mother's Day, May 13, Swing Brothers entertain at 3 p.m. Reward your mother or a great mom you know with rocking jazz at no charge! If your mom is more into indie/folk music, take her to Jennifer Camp's performance at 7 p.m. See Camp for $6. There's yet another chance to treat mom–with brunch at 49 West. Jonathan Stone will be there too, playing the piano. Go to www.49westcoffeehouse.com for more, like menus and upcoming performances.
St. John's College keeps their Community Art Exhibit up until Mother's Day. See sculptures, paitings, photographs and ceramics made by the community. The exhibit is on display in The Mitchell Gallery. Contact The Mitchell Gallery for on this exhibit and its hours of operation at 410-626-2556.
Annapolis History
Need an educational experience that's still intriguing? William Paca House once again delivers history wrapped up in fun, this time, with hands-on activities and interesting things to see. On Sunday, May 13, William Paca House puts on a plant sale in the garden. Pick some of your favorite foliage from plants that garden volunteers grew. See and buy perennials, annuals, woody plants, and vines. The event is free and is open from noon to 4 p.m. Treat mom to lovely annual flowers that will remind her of you every spring. Go to www.annapolis.org and find this event to download a copy of the sale catalog.
Annapolis Activities & Events Annapolis Family & Children Annapolis History Annapolis Things to Do Articles Downtown Annapolis West Street Activities, Annapolis, Annapolis History, Downtown, Galleries, Things to Do in Annapolis, West Street