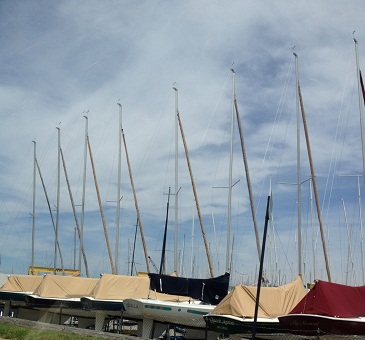 As summer dwindles to an end, it becomes more pressing to squeeze in a few more entertaining events. Laugh at a musical this week, dance to reggae music, attend a yacht party, swoon to jazz or sail the waters around Annapolis. Experience the city's hotness in the heat of summer!
Annapolis Entertainment
Annapolis thrives on performances by musicians, actors, and historical foundations. Of the musicals, Annapolis Summer Garden Theatre always pleases, especially with Xanadu. This hysterical musical shows the audience rollerskating, a Greek muse, and lots of singing and dancing. Inquire about showtimes and tickets online at http://www.summergarden.com/season.html.
Still on the theme of music, Ram's Head entertains with famous acts like The Hackensaw Boys and Bobby Caldwell this week. On Thursday, attend the country/Americana show by The Hackensaw Boys at 8 p.m. The show cost is $17.50. Wednesday, Sons of Bill performs at 8 p.m. for $15. This group is primarily rock. Gerald Albright and Norman Brown wow with jazz for $39.50 at 6:30 and 9:30 on Friday. Saturday, Bobby Caldwell serenades with smooth jazz at 8 p.m. for $39.50. Sunday, jazz musicians known as Down to the Bone perform at 5 and 8 p.m. See them for $29.50. Head to http://tickets.ramsheadonstage.com/ to grab tickets.
The jazz continues at 49 West Coffeehouse. Monday, listen and swoon to twelve singer/songwriters from 7:30 to 11 p.m. The charge is appropriately $12. Tuesday, Unified Jazz Ensemble once again takes center stage at 8:30 p.m. for $6. Wednesday, Big Foot plays jazzy tunes at 8 p.m. for $6.Thursday, Rob Levit Group returns armed with guitars and a seasoned sound. See them at 8 :30 p.m. Friday, reggae takes over 49 West from 8 to 11 p.m. Join the island party for $6. Saturday, see a tribute to Neutral Milk Hotel at 6 p.m. for $6. Later on Saturday, see Her, Him & I for acoustic music at 9 p.m. The admission is $8. Sunday, Jonathan Stone entertains with smooth jazz/acoustic music for free at 10 a.m. At 8:30 p.m. on Sunday, enjoy music from various artists for $6. View http://49westcoffeehouse.com/calendar/index.php to learn more.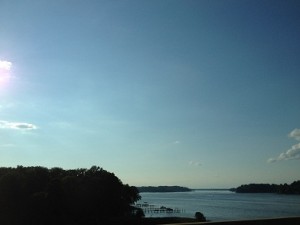 Traveling across the waters surrounding Annapolis can be a reality any day of the week thanks to Schooner Woodwind and Watermark Cruises. Both companies offer long, short, and specialty cruises. The price for a cruise depends upon its length. To view and book a cruise with Watermark, go here: www.watermarkcruises.com. Book a cruise with Schooner Woodwind here: www.schoonerwoodwind.com. Like the 80s said, "Come sail away!"
Here's a way to benefit a good cause, watch a bustling boat race, and party afterward. The Annual Boatyard Bar and Grill Regatta and Battle of the Chesapeake take place this Saturday from 10 a.m. to 4 p.m. The race goes across the Severn River and the party is at Eastport Yacht Club. Call 410-267-9549 to find out more.
Annapolis Green
It's typical to socialize at baseball games, but it is infinitely cooler to socialize with Annapolitans dedicated to living green at a baseball game. Annapolis Green provides the chance to do just that at the Bowie Baysox game on Friday at 7:05 p.m. Cheer the players and efforts to be green.
On Saturday, there are bountiful green events to attend. First up, learn about native plants at the Chesapeake Ecology Center from 9 a.m. to noon. There's no cost. Also on Saturday, kids and parents can canoe from Smithsonian Center and observe the natural habitat. The cost is $14 for adults and $7 for kids. Registration in advance is mandatory. At 1:30 at Smithsonian Research Center, participants can learn about native orchids in Maryland while hiking.
This event also costs ($8 for adults) and registration is required. For these events and more, head to www.annapolisgreen.com.
Annapolis History
"Historic Mondays" continue with Schooner Woodwind this Monday from 6:30 to 8:30 p.m. This sea-baring trip covers the history of USNA and Annapolis. What could be better than learning about this great city while sailing? Tickets cost $39 for adults and $25 for kids. Contact 410-263-8994 to learn more.
Annapolis Activities & Events Annapolis Boating & Fishing Annapolis History Annapolis Things to Do Articles Downtown Annapolis USNA Activities, Annapolis, Annapolis History, Annapolis Things to Do, Annapolis Waterfront, Downtown, USNA, West Street