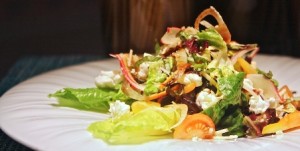 This week in Annapolis is all about incredible food. If you've been around Annapolis for a while and love enjoying good food, you probably look forward to this event like the Olympics or Superbowl. That's right, restaurant week is upon us! Of course, there are plenty other fantastic events to attend in Annapolis. There is great music to jive to, art to peruse, plays to see, and painting to do. Isn't Annapolis wonderful?
Annapolis Restaurants
This whole week, visitors and residents are treated to the best of Annapolis dining. Many restaurants participate in this week-long food event: Annapolis Grill, Azure, Boatyard Bar & Grill, Breeze, Cantler's Riverside Inn, Chart House, Fado Irish Pub & Restaurant, Federal House Bar & Grille, John Barry Restaurant, Lemongrass, Ruth's Chris Steak House, Severn Inn, and Treaty of Paris just to name a few. A two-course lunch costs $15.95 and a three-course dinner is $32.95 across the board. Feel free to make reservations, look over menus, and check restaurant websites at annapolisrestaurantweek.com. Some of the restaurants function with the environment in mind, too, so be sure to eat well and do good at the same time!
Annapolis Entertainment & Arts
Maryland Federation of Art holds a mixed media exhibit on February 20 from 3 to 5 p.m. The reception will be in the main gallery. Another reception put on by Maryland Federation of Art takes place in the Holley Gallery on February 20. This event will show off Eric Garner's abstract paintings. Though you can go to the reception from 3 to 5 p.m., Garner's work will be on display until March 6.
The Annapolis Collection Gallery shows off Hudson Valley Landscapes this Saturday from 7 to 9 p.m. Taj Vaccarella is the brilliant artist behind the designs. There will be light refreshments available, too. Check out annapoliscollection.com.
Neil Simon's Chapter Two is still playing with the Colonial Players. It's a comedy detailing the life of a man stuck mourning his dead wife and attempting to move on. Buy tickets online at tickets.thecolonialplayers.org.
At the William Paca Garden, attendees can paint pictures of winter from the beautiful garden views on Saturday, February 25. Not sure how to capture the beauty around you? Painter and landscaper Jean Brinton Jaecks will be there to instruct new artists. Brinton Jaecks will go over watercolor techniques, light focus, and other techniques to perfect art. The cost is $75. The event is scheduled for 9 a.m. to 1 p.m–in four hours, you'll have a masterpiece! Register online at annapolis.org.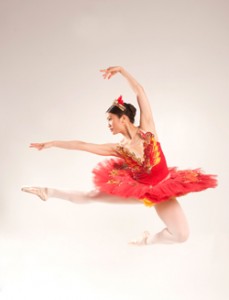 Maryland Hall for the Creative Arts puts on fantastic performances this week. The Scarlet Letter & The Firebird runs February 24-26. Friday and Saturday, the ballet begins at 7 p.m. On Sunday, the performance is set for 2 p.m. Ticket price is $45 for adults, $36 for 65 and over, $25 for students, and $10 for 10 and under. So what is this lovely ballet about? The setting is straight from Nathaniel Hawthorne's famous novel, The Scarlet Letter, but the plot is set to a Russian fairytale. It's an old, familiar tale mixed with something new. Buy tickets for this marvelous event at tickets.marylandhall.org.
Since it's restaurant week in Annapolis, combining food and entertainment only feels natural. 49 West Coffeehouse has a great musical line up this week. Monday, Joe Iadanza sings to David Glaser's songwriter showcase. Iadanza is there from 7:30 to 11 p.m. The cover charge is $12. Tuesday, Unified Jazz Ensemble plays from 8:30 to midnight. Cover charge is $6. Wednesday, The DC Experience plays guitar, drums, and bass from 8 to 11 p.m. There is a $6 cover charge. Thursday, Rob Levit Group returns at 8:30 p.m. Cover charge is the same as Tuesday and Wednesday. Celebrate Friday with Izzi Does It–a family group made up of a trumpet player, bassist, and even a flugelhorn player. It costs $8 to see this family affair. Saturday, Her, Him & I jam on stage. The group plays from 9 to midnight. The cover charge is $8. Sunday, there are three great bands to chose from. First up is Jonathan Stone at 10 a.m. He sings for free! Next on Sunday are the Swing Bros at 3 p.m. The "Bros" are part of the Unified Jazz Ensemble too, so the performance will be fun and delightful. This event is also free. At 8:30 on Sunday, Adrian Bond and Joanne Juskus perform acoustics. The event costs $6. Let the music treat your ears while you treat your belly to some of 49 West's great food like Pesto Tuna Steak, Rosemary Chicken, Veggie Pita, and Maryland Crab Soup. Head to 49westcoffeehouse.com for menus and more.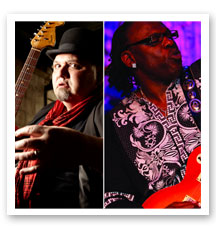 Ram's Head has lively music this week like Ben Lee, Lalah Hathaway, LadySmith Black Mambazo, and more. Lee sings catchy, sweet tunes on Monday at 8 p.m. Ticket price is $19.50. Lalah Hathaway sings soulful, timeless lyrics at 6 & 9 p.m. on Tuesday. The charge is $50 to see her. Wednesday, LadySmith Black Mambazo does African music at 8 p.m. This event cost $35. Thursday, Otis Tayler Band plays with a few other talented artists on stage at 8 p.m. This bluesy music event costs $25. Friday, Joe Louis Walker & Popa Chubby make blues music together at 8 p.m. The cost is $22.50. Suede sings at 8 p.m. on Saturday. She is jazzy and poppy at the same time. It costs $28.50 to see her sing. Also on Saturday, Zee Avi sings alternative/Indie lyrics at 12:30 p.m. Listen to this Indie songbird for $13.50. End the weekend right with Buckwheat Zydeco and his upbeat tunes. He plays at 7:30 p.m. and is $28.50 to see.
Annapolis Activities & Events Annapolis Discounts & Deals Annapolis Restaurants & Bars Annapolis Shopping Annapolis Things to Do Articles Downtown Annapolis Activities, Annapolis, Annapolis Maryland, Annapolis Restaurants, Annapolis Shopping, Annapolis Things to Do, Crabs, Events, Galleries, Restaurants, Things to Do in Annapolis