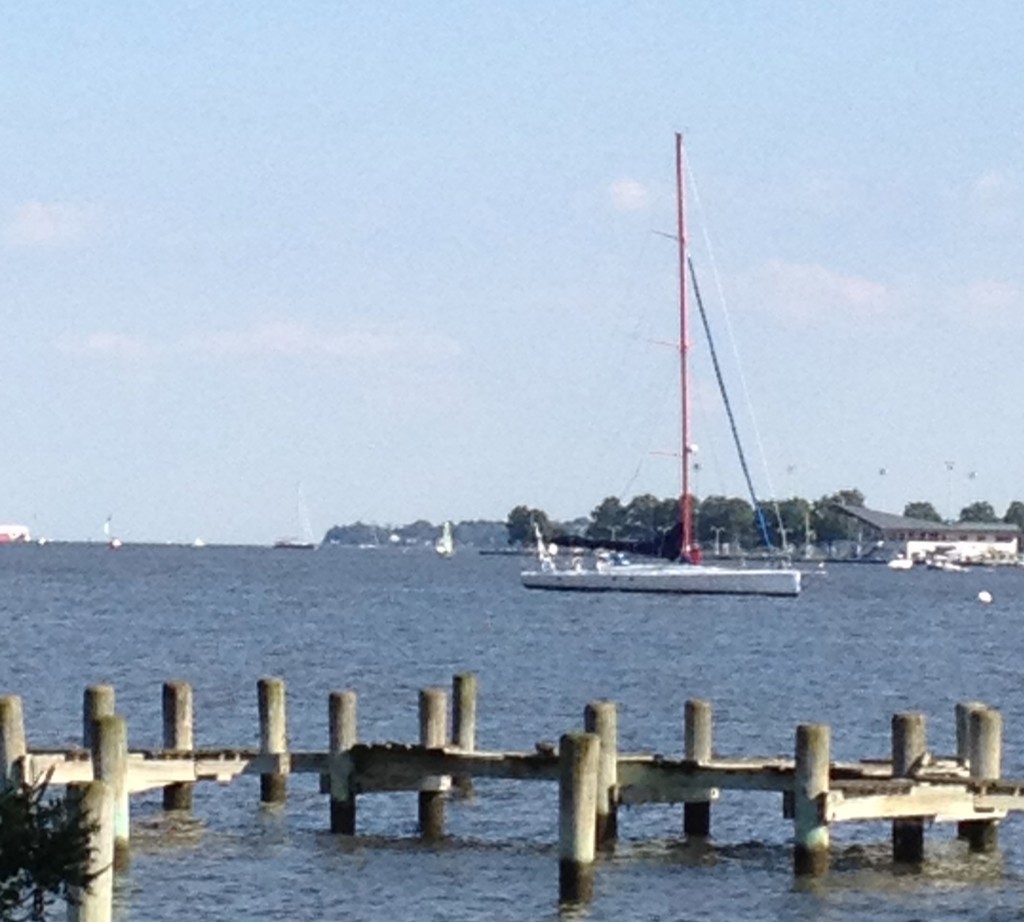 It's not every week that a parade takes over City Dock; however, it is often that Annapolis brings you talented entertainment and interesting events. This week is no exception. Mark a few of the events from below you'd like to test out and give it a go! With Annapolis, you'll surely be pleased.
Annapolis Entertainment
There's nothing like musical entertainment! Bay Theatre Company continues Rumple Who?, the larger than life musical for children about Rumplestilskin. The performances run Sundays through August. Shows begin at 11 a.m. and 2 p.m. Purchase tickets on www.baytheatre.org.
Moving onto a different form of musical entertainment, Ram's Head on Stage presents Jimmy Cliff on Monday, July 2. This reggae rocker begins at 8 p.m. and charges $75. There are no performances scheduled until Friday when Ram's Head gets back to roots/rock music with Eric Brace & Last Train Home at 8 p.m. See them for $20. Saturday, Mel Tillis performs country tunes at 7:30 p.m. for $49.50. Sunday, Ken Navarro solos jazz on the stage at 8 p.m. The cost for Navarro's show is $25. Follow http://tickets.ramsheadonstage.com/ to learn more.
The lovely blend of a calm, comforting setting and enthusiastic performances is forever present at 49 West Coffeehouse. This week, the establishment begins with Ruben Dobbs Songwriter Series, a performance that showcases songwriters. The event begins at 8:30 p.m. on Monday and costs $10. Tuesday, catch Unified Jazz Ensemble at 8:30 p.m. with their masterful jazz. The admission cost is $6. Thursday brings Rob Levit Group to the location on West Street. Levit performs at 8:30 p.m. for $6. Friday, see banjo/fiddle/guitar/mandolin group comprised of David McLaughlin, Marshall Wilborn and Joe Hermann. The group starts at 8 p.m. and requires a $12 cover charge. Saturday, the performance at 8 p.m. is TBA. Check the website later to find out more: http://49westcoffeehouse.com/calendar/index.php. Swing Brothers pick up the pace at 2 p.m. for no cost on Sunday. Also on Sunday, see Jonathan Stone at 10 a.m. for no charge.
Want free events? Want free music? Want to hang out in Annapolis? Of course you do, and the Summertime Maritime Concert Series on Thursdays allows you all the above. The concerts begin at noon every Thursday from now until August. There are also evening concerts that begin at 7 p.m. at Cap'n Herbie Sadler Watermen's Park at Annapolis Maritime Museum. Both concerts are free but donations are gladly accepted. This Thursday at noon and 7 p.m., check out Mack Bailey and Rachel Levy's folk and pop. Go to http://www.amaritime.org/summerconcerts.html to acquire more info.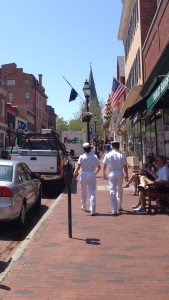 There are tons of ways to celebrate Independence Day, but arguably the best way is to attend Annapolis' parade with USNA band at City Dock! The red, white, and blue fun begins at 6:30 p.m. on West Street and wraps around Church Circle. After the parade, watch the fireworks. Park at Park Place Garage or Knighton Garage and ride the Circulator to City Dock. Aside from parking, the event is free and fabulous.
Annapolis History
Naturally, William Paca House is involved with Fourth of July celebrations because they're all about history! From 10 a.m. to 2:30 p.m. on Wednesday, the public can watch the tradition of welcoming forty new citizens into the American family at the naturalization ceremony. There is limited seating so get there early and reserve your spot. After the ceremony, there are guided tours that cost the regular fee of $10 for adults and $5 for kids. The ceremony itself is free. Go to the following site to learn more: http://www.annapolis.org/index.asp?pageid=133.
Annapolis Green
Living green in Annapolis has never been so easy thanks to the many businesses, organizations, and events dedicated to the cause. This week continues the bright green excitement with Jug Bay Wetlands' bird walk on Thursday. At the nature sanctuary in Lothian, participants will walk along the trails and learn about local birds. Binoculars and field guides are available for use. Those older than twelve are encouraged to join the fun and learn something valuable about the area. The walk begins at 8 a.m. To learn more, head to http://www.annapolisgreen.com/calendar.html.
Annapolis Activities & Events Annapolis Family & Children Annapolis Things to Do Articles Downtown Annapolis Going Green Annapolis USNA Visit-Annapolis West Street Activities, Annapolis, Annapolis Naval Academy, Annapolis Waterfront, Downtown, West Street