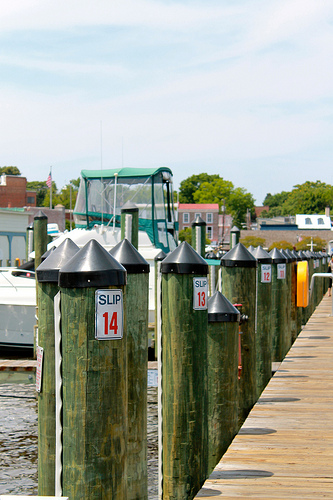 Whether it's taking cruises, watching live music, or laughing out loud at musical performances, Annapolis hosts the best in entertainment. Enjoy the breeze of the Bay, the sounds of local talent, and the acting at multiple musicals this week!
Annapolis Entertainment
We have to begin the entertainment section with an event that's so Annapolis, the city itself isn't big enough to hold it–"Everything Local" Dinner Party Cruise on Schooner Woodwind! Sail the Bay, taste delicate appetizers, hearty entrees, and sweet desserts. Enhance the experience with local booze from Black Ankle Winery and Catoctin Creek Spirits. In addition, cruisers will learn how to buy local food, where to find the best produce, and lots more. The cruise departs at 6:30 p.m. and returns to the dock at 9 p.m. The cost is $99 per person. Buy your tickets before the cruise sells out: http://www.schoonerwoodwind.com/specialty-sailing-cruises-chesapeake-bay/schooner-woodwind-sailing-schedule/#dinner1.
Remember that age when Sesame Street and The Muppets became "uncool" and "kiddie"? Well, Annapolis Summer Garden Theatre proves with Avenue Q that abandoning the plush puppet fun was not the best idea. Avenue Q is a scandalous, very grown-up musical that centers on the characters who are none other than puppets. It's still showing, but this week closes the performance. Order your tickets online at http://www.summergarden.com/season.html.
The very funny, very child appropriate musical by Bay Theatre, Rumple Who? shows through August. Children from 3 to 10 will adore the goofy themes, colorful costumes, and happy plot. Go to www.baytheatre.org to order tickets and learn more.
The Colonial Players host a two-part play this week. The performance, entitled Bits 'n Pieces, is similar to a Shakespearean play complete with premonitions, odd occurrences, and mysteries. Slate A performances are scheduled for Thursday and Friday. Slate B performances occur Saturday and Sunday. Go to http://tickets.thecolonialplayers.org/ to learn about the play slates and to procure tickets.
Infinity Theatre supplies every facet of entertainment–comedy, music, and dancing–with their three shows this week. Dames at Sea follows the adventures of a young girl who moves to the Big Apple in hopes to pursue her dreams. Of course, love comes her way and complicates matters. It's comical but heartfelt. Dames at Sea plays now through August 5. Performances are Thursdays through Sundays at varied times. The next musical is geared for a younger crowd. The Tall Tales of Enoch shows the trouble a young boy can get into when he tells lies. As the lies get bigger and bigger, the musical becomes more endearing. This musical is available for viewing on Saturdays at 11 a.m. until August 4. The final show is entitled Stories: Live and In Person. This performance includes three narratives and all are perfect for children. Take the kids on Saturdays at 2 p.m. until August 4 to see these silly tales. Obtain tickets and more information on the following site: http://infinitytheatrecompany.com/productions.
Music is arguably one of the most effective ways to cure the Monday blues. Look forward to music on Monday with A Silent Film at Ram's Head. The alternative/indie group performs at 8 p.m. for $15. Music is also perfect on Tuesday; celebrate it with Mindy Smith at 8 p.m. for $20. Smith is country/folk. Ana Popovic performs bluesy rock on Wednesday. See her at 8 p.m. for $25. Thursday, Dick Dale's island/guitar music is sure to ease and please at 8 p.m. The cover charge is $37.50. Friday, Ram's Head reverts back to country with Courtlyn Carr at 8 p.m. This event costs $22.50. Saturday retains the country vibe with Dean Crawford & Dunn's River Band. This group performs at 8:30 p.m. for $21.50. Sunday introduces intimacy via music with Joshua Radin and Tristan Prettyman. The duo performs indie music at 7 p.m. for $25. Go to http://tickets.ramsheadonstage.com/ to grab tickets for these unforgettable nights!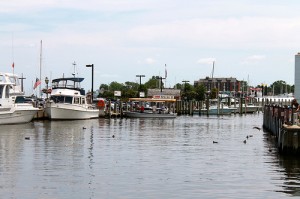 Smooth jazz and upbeat tunes joyfully spread through the bones of 49 West Coffeehouse attendees. This Tuesday, allow happiness to course through you with Unified Jazz Ensemble at 8:30 p.m. What's further infectious than jazz music? Inexpensive jazz music! Tuesday's event only costs $6. Wednesday, The DC Experience plays the drums, bass, and guitar for those who watch at 8 p.m. This event costs $6. Thursday, it's once again time to grip coffee in one hand and your thinking cap in the other. Cafe Scientifique begins at 6:30 p.m. with Michael A. Meyer, lead scientist for the Mars Exploration Program. There's no charge. Later on Thursday, listen to Sarah Fridrich at 8:30 p.m. for $8. Friday, Izzi Does It, a latin/blues/jazz group, performs at 8 p.m. for $8. Saturday, there are two acts: Jazz Mosaic Ensemble at 6 p.m., and Her, Him & I at 9 p.m. The first plays for $6 and the latter plays for $8. Sunday night sees acoustic music from 8:30 to 11 p.m. The cover charge is $6. If you're interested in learning more about these groups or 49 West in general, visit www.49westcoffeehouse.com.
Annapolis History
Those familiar and unfamiliar with Annapolis can still agree the city has bountiful history. Celebrate the past with fun in the now! Downtown Annapolis is the perfect resource for learning, growing, and having fun with your friends, family, or kids. This week, take a nautical trip aboard Woodwind to learn about slavery on Monday. The seaward excitement departs from Annapolis Marriott Waterfront Hotel at 6:30 p.m. Tickets are $39 for adults, $37 for seniors, and $25 for kids under 12. If you can't reserve a spot for this Bay adventure, reserve a spot aboard for next Monday, when the topic is pirate life. Call 410-263-8994 to reserve and ask questions.
Annapolis Activities & Events Annapolis Boating & Fishing Annapolis Family & Children Annapolis History Annapolis Things to Do Articles Downtown Annapolis West Street Activities, Annapolis, Annapolis History, Annapolis Things to Do, Downtown, Events, West Street