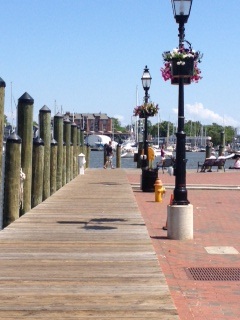 Hello Annapolis! You have some fantastic entertainment and deals lined up this week! Music from Ram's Head, The Whiskey, and 49 West Coffeehouse pleases the ears, while hot discounts from Annapolis hotels please the wallet. There are also musicals to evoke the remnants of childhood that linger in all of us. Experience, dine, and play in your town today!
Annapolis Entertainment
This week kicks off with none other than a puppet show from Annapolis Summer Garden Theatre entitled Avenue Q. Essentially, it's a musical that involves the beloved Sesame Street puppets but is for those in their twenties and thirties. It's somewhat risque and comical. Showtimes this week include Thursday through Sunday. Go to the following website for tickets and more: http://summergarden.com/avenueq.html.
Bay Theatre Company's hilarious musical for kids, Rumple Who?, is still on stage. It's a performance full of colors, vivid personalities, and is great fun for children. Shows for this musical are at 11 a.m. and 2 p.m. on Sundays until the middle of August. Head to http://baytheatre.org/ for additional information and to order tickets.
Attention all musical enthusiasts: Ram's Head on West Street is just the place for you! Shawn Mullins, pop/rock god, performs this Tuesday at 8 p.m. Bring $22.50 to see him live. Thursday, Rhett Miller & The Serial Lady Killers heat up the stage at 8 p.m. The cost of this show is $22.50. Friday, Ram's Head and In Gratitude pay tribute to the infamous group Earth, Wind & Fire. The ticket price is the same as that of Tuesday and Thursday. The show begins at 8 p.m. Saturday, the beloved musical venue gets a jolt of Leela James and her electrifying voice. Soulful and sultry, James sings in the spirit of Etta James with Jay Hayden at 8:30 p.m. The cost for this show is $29.50. Sunday pays more tribute to iconic bands. This time, The Music of ABBA performs at 4 p.m. for all ages and 7:30 p.m. for those over 21. The cost is $35 to experience these Swedish imports. Interested in the excitement? Head to http://tickets.ramsheadonstage.com/ to grab tickets.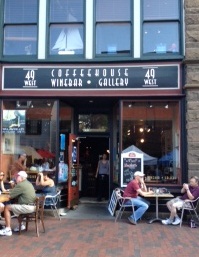 Looking for more of a jazzy scene? Head to 49 West Coffeehouse and get your fill. On Tuesday, the local coffeehouse hosts Unified Jazz Ensemble at 8:30 p.m. Ticket price is $6. Wednesday continues the jazz vibe with Frank & Amy at 8 p.m. See this group for $6. Thursday, 49 West patron Rob Levit returns with his fellow musicians to bring you guitar/coffeehouse music. See him for $6. Friday, Jim Patton & Sherry Brokus present the audience with acoustic folk rock at 8 p.m. This show costs $10. Saturday, invite your significant other to a night of intimate jazz with Chuck and Robert Redd. The jazz show begins at 8 p.m. and costs $20. The shows on Sunday are as follows: Jonathan Stone at 10 a.m., Jenn, Larry & Pete at 4 p.m., William Kelly at 5 p.m., and The Bruce Swaim Quartet at 7 p.m. There is no charge for the first two events, whereas the third event listed costs $6 and the last show is $20. Go to http://49westcoffeehouse.com/calendar/index.php if you request more info.
The Whiskey is also on West Street (at 1803) and offers musical entertainment, but is more rock and roll. This Wednesday, rock out with The Amardon Band and Angel. The performances begin at 8 p.m. Thursday, the music starts at 9 p.m. with three groups: Passafire, Pressing Strings, and Brandon Hardesty. Friday is 80s night with The Real Geniuses. Dig out 80s garb and dance like a maniac at 9:30 p.m. Saturday, see Contra, Eleven rose, and Passage Between at 9:30 p.m. Sunday, Phantom Lanterns, Gloria Adios, We're All Ghosts, and Band of Brothers all perform. The music begins at 6 p.m. Tickets can be purchased via the following site: http://www.thewhiskeyannapolis.com/events/list.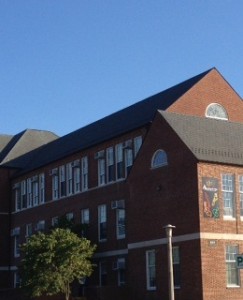 We've all seen televised beauty pageants, but Maryland Hall for Creative Arts presents you with the chance to watch the action in person! America's Miss Pageant celebrates their 10th anniversary on Saturday, July 14, at 7 p.m. Tickets to watch the pageant are $35. Activate Maryland Hall's link to obtain tickets: http://tickets.marylandhall.org/default.asp.
Combine live music, the great outdoors, and downtown Annapolis and you have the free music concerts that happen all summer! This Thursday at noon, head to Susan Campbell Park with a chair and enjoy songs of the sea by Danny Spooner. See pictures and learn more at http://www.amaritime.org/summerconcerts.html.
Annapolis Hotels
Don't forget some of the best ways to beat the heat: getting ice cream, shopping in the very cool downtown Annapolis, and relaxing in someone else's air conditioning. Annapolis hotels and businesses provide you with ways to do all these! Plenty of hotels in the area feature enticing deals; see the ones that do so on West Street and Main Street via this link: http://www.annapolis.com/category/articles/downtown-annapolis/.
But wait; there are other deals to relay! Hilton Garden Inn Annapolis offers cool rewards for staying in their hotel, like breakfast and savings. One of these packages requires prospective guests to book by July 23 for a retreat any time before September 30. Doing so saves 15% on that stay. Essentially, it's all timing! This next package not only benefits you as the guest, but also gives back to the community. All you have to do is book a room under the package entitled "Breakfast with Heart" for Friday or Saturday by September 30 and eat breakfast that morning. When you do so, Hilton Garden Inn Annapolis donates to Feeding America, an organization that provides meals for the less fortunate and full. Easy enough, right? Indeed it is! Here's more on the packages: http://hiltongardeninn3.hilton.com/en/hotels/maryland/hilton-garden-inn-annapolis-BWIANGI/offers/index.htm.
State House Inn, right off State Circle in downtown Annapolis, offers historic lodging and cocktails. Begin a great adventure with crostini and cocktails on the porch at State House Inn, then step right onto the popular downtown streets for window shopping, and finally, retire for the night in the antiquated yet comfortable rooms at the hotel. The hotel's restaurant, Piccola Roma, is right around the corner on Main Street. Join the upscale Italian restaurant for views of downtown Annapolis, happy hour Monday through Thursday at 5 p.m., and delectable pasta dishes. Order a half price appetizers and sangria to maximize the experience. Looking to book? Head to http://www.statehouseinn.com/.
Accommodations Specials Annapolis Accommodations Annapolis Activities & Events Annapolis Discounts & Deals Annapolis Family & Children Annapolis Restaurants & Bars Annapolis Things to Do Articles Downtown Annapolis Maryland Avenue Restaurant Specials West Street Activities, Annapolis, Annapolis Restaurants, Annapolis Things to Do, Bars, Downtown, Hotel, Restaurants, Specials, West Street