Office of the Mayor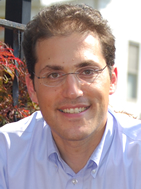 Mayor Joshua J. Cohen
Annapolis' Mayor is Joshua J. Cohen. He was sworn in on December 7, 2009, and his term expires in December 2013. Mayor Cohen is an Annapolis native, and lives in West Annapolis with his wife and two daughters. Josh graduated from the University of Maryland with a Bachelor's Degree in Economics, and has completed Master's courses at the University of Baltimore in Public Administration.
Josh represented Eastport when he was elected to the Annapolis City Council in 2001. In 2005 he was re-elected by the largest margin of any candidate citywide. Josh was also elected to the Anne Arundel County Council in 2006. Prior to running for public office, Josh served on the: Annapolis Recreation and Parks Advisory Board, the City and County's joint Transit Advisory Committee, the Eastport Civic Association, and Ward One Residents Association.
For more information on the office of the Mayor, including the Idea Team, the Transition Team, budget, and the Mayor's official blog, visit ci.annapolis.md.us.
Trash Pick-up & Recycling
Refuse must be placed in a closed container with a maximum capacity of 32 gallons according to the City Code. The maximum weight of the filled container must not exceed 50 pounds.
For recycling to be picked up, you must use an "Annapolis Recycles" blue bin that is provided by the City. The bins are provided free by the Public Works Department located at 145 Gorman Street on the 2nd floor. You can also pick them up at the Operations Center located at 935 Spa Rd. between the hours of 8:30am and 4:30pm weekdays, except on holidays. Taller bins are only available at the Operations Center.
For more information on bulk pickup, Christmas trees, e-Cycling, leaf collection, and more, visit ci.annapolis.md.us.
To look up your route number and schedule for trash pick-up and recycling click here.
Police & Fire
Annapolis Police Department
The Chief of Police in Annapolis is Michael A. Pristoop. The Annapolis police department employs 131 full-time, sworn officers and 87 civilians according to 2008 numbers provided by the City. The police force protects more than 36,000 residents in an area of 7.2 square miles, and last year responded to more than 42,000 calls for service. In the police department's 2009 Annual Report, Chief Pristoop notes that crime in 2009 was reduced by 36% due to the hard work and dedication of the Annapolis police force.
Useful Links:
Annapolis Fire Department
The Fire Chief in Annapolis is David L. Stokes Sr. The Annapolis fire department responds to all types of emergencies including: fire suppression, emergency medical services (EMS), hazardous materials, rescue, and bomb squad services. The Annapolis fire department consists of three engine companies, two truck companies, and three advance life support paramedic units.
Useful Links: