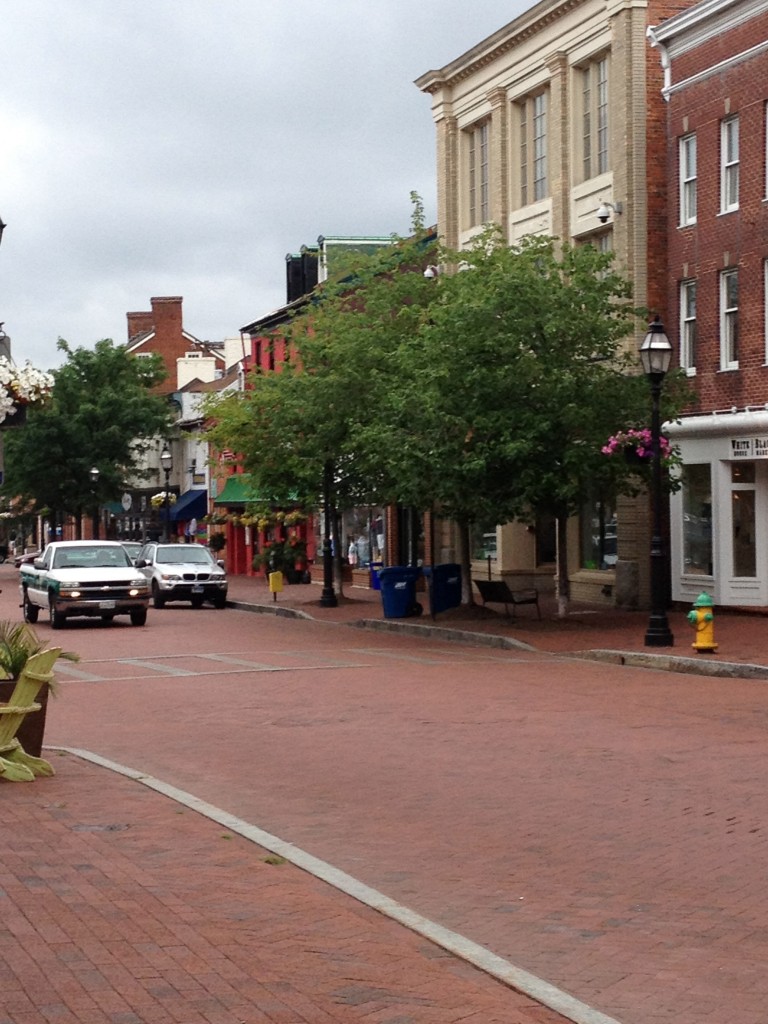 Thrifty shoppers and downtown stoppers can enjoy deals and specials on dining out staying in and more. Displayed below is a list of the best on Main Street in Annapolis—deals, happy hours, and all!
Stay
Historic Inns of Annapolis not only offers visitors and residents the best of comfort with a twist of history, but they also also luxury at a discount. The deal only gets better when you stay longer. Stay two nights and get 15% off, three nights gets you 20% off, and four nights lands you 25% the best available rate! This offer starts on July 1, so book soon!
Aside from the discounted nights of comfort, Historic Inns of Annapolis brings guests packages full of food and deals. The "Bed and Breakfast Package" awards guests accommodations at Historic Inns of Annapolis and a tasty breakfast at Treaty of Paris. The rate for this enticing deal is $119 per night. If this package doesn't tempt you, consider this: Maryland residents get 10% off their stay. Book 21 days in advance and save even more: 15% off Historic Inns' best available rate. Head to http://www.historicinnsofannapolis.com/annapolis-hotel-special.aspx to book online today!
Dine
'Tis the season for crabs and delectable seafood! At Buddy's, right off Main Street, diners can enjoy all you can eat buffets. Monday through Friday, Buddy's offers a lunch seafood buffet for $13.95. At dinner time, Buddy's hosts another seafood buffet and raw bar for $24.95. Saturday, the seafood buffet and raw bar occurs at lunch and costs $24.95. Sunday brunch doesn't go without seafood either–try the brunch at Buddy's for $13.95. For the Fourth, celebrate with a seafood buffet for $24.95. Kids under five eat free! Phone 410-626-1100 for further inquiries.
OB's Prime on Main Street not only gives seniors a chance to let loose, but also invites all those over 21 to their happy hour! The "Twilight Dinner" for those over 62 includes 10% off a delicious dinner. This special runs from 5 to 6:30 p.m. but don't shy away from the happy hour before that! OB's Prime's Wine Bar hosts the happy hour fun on Thursday and Friday, from 4 to 7 p.m. Order your favorite appetizers for half price! Call 410-269-1210 to learn more.
Special love deserves special treatment; show someone you care by treating them to date night at O'Brien's, Middleton's, or OB's Prime. The deal involves three courses for $21.99 per person. These restaurants also offer discounted wine bottles. Wednesday, take your love out to Middleton's, Thursday, head to O'Brien's, and Friday's date night is at OB's Prime. Head to http://www.obriensoysterbar.com/images/datenight2011.jpg to find out more.
As always, there is a ton going on at Chick and Ruth's Delly on Main Street. Between the Scotlaur Inn and the salute to the flag every morning, there's hardly room for more excitement, right? Wrong. Step up to the plate (literally) with the four food challenges at Chick and Ruth's. Take the "Man vs. Food Challenge": six pounds of milkshake and 1.5 pound sandwich or colossal reuben, or 1 pound colossal burger for $24.95-$31.95. The second challenge, "Colossal Shake Challenge," involves stuffing six pounds worth of milkshake down. The third, "Super Colossal Sandwich Challenge" involves a three pound sandwich, and the fourth, "Super Duper Colossal Burger Challenge," requires the completion of three pounds worth of cheeseburger. Check out Chick and Ruth's here, and see if you can handle the challenges: http://www.chickandruths.com/.
Weekly specials are the name of the game at Castlebay Irish Pub. Tuesdays, enjoy half price burgers; Wednesdays, eat Shepherd's Pie for only $7.50; and Thursdays, lick your fingers clean after enjoying a half price chicken sandwich. Castlebay also hosts happy hour specials from 4 to 7 p.m. Monday through Friday–discounted appetizers and pints. Call 410-626-0165 to learn more.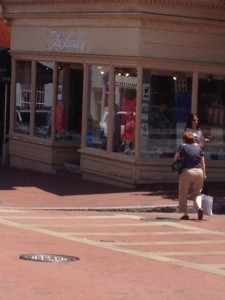 Maria's loves a thirsty Thursday! Happy hour specials go from 4 to 7 p.m. and include 2 for 1 glasses of wine, draft beers, rail cocktails, and bartender specials. Call 410-268-2112.
There are happy hour specials always going on at Federal House Restaurant! Enjoy $1 off bottled beer, $2 off wine, rail drinks, and draft beer, $3 off premium liquor, and $5 food specials. The restaurant also features live music; find it on their site under "Events." Head to http://www.federalhouserestaurant.com/.
Play
Three words: O'Brien's Poker Night. Join the healthy competition on Wednesday nights for free Texas Hold 'Em tournaments and maybe even win a prize in the process! During the poker night, O'Brien's supplies drink and food specials too, like $4 for Royal Flush shots, pitchers of beer for $5.50, and crab pretzels for $5. Eat, drink, and maintain a poker face from 7 to 9 p.m. at O'Brien's.
For all you smarties, try your wits at O'Brien's Trivia Night! Be there on Sundays at 9 p.m. to participate or just to watch the memory lapses in action. Prizes are handed out and drinks and food are served. For all questions pertaining to O'Brien's specials, head to the website provided above or call 410-268-6288.
Accommodations Specials Annapolis Accommodations Annapolis Activities & Events Annapolis Discounts & Deals Annapolis Restaurants & Bars Annapolis Things to Do Articles Bed & Breakfasts Downtown Annapolis Hotels Restaurant Specials Annapolis, Annapolis Hotels, Annapolis Restaurants, Dining, Downtown, Restaurants