Anyone who lives in and around Annapolis knows that we are fortunate to have an abundance of arts and theater companies in the downtown area. Those that enjoy this type of entertainment have their pick of many professional and amateur companies to get their fix of theater therapy; While most theaters began the 2018-2019 season in September, this fall brings a variety of offerings including works from Shakespeare, Tchaikovsky and Baum.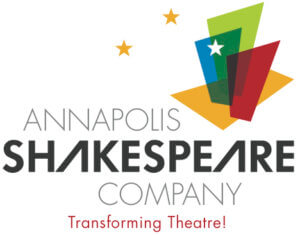 Annapolis Shakespeare Company (1804 West Street | Annapolis, MD 21401)
Annapolis Shakespeare Company (ASC) presents a steampunk version of Shakespeare's classic The Comedy of Errors. The farce which includes mistaken identity and slapstick humor opened on ASC's mainstage on September 28 and will run weekends through November 4, 2018.
ASC's mainstage musical offering this season opens November 2 and runs through November 11. The ASC cast will be singing, dancing and all that jazz at the Kit Kat Club, as they present the classic Kander and Ebb show Cabaret. Earlier this year, ASC opened a cabaret space in addition to the mainstage. As part of the Concert & Cabaret Series, they will present Embraceable You – Greatest Hits of the 1930s on October 14, 2018 at 7:30 p.m.
In addition to the fall offerings, ASC is producing two mainstage Christmas shows to help get Annapolis into the spirit of the holidays. First up is A Christmas Carol, running weekends November 24 through December 30, then A Broadway Holiday running December 13, 15, 20 & 23.
For tickets, visit: AnnapolisShakespeare.org

Children's Theatre of Annapolis (1661 Bay Head Road | Annapolis, MD 21409)
As Annapolis' only theatre company focused on producing theatre offerings for children, CTA presents shows meant for kids, but ones that will also delight parents and grandparents as well. CTA's show this season is Peter Pan. The classic tale of Peter, Wendy and the lost boys opens November 6 and will play weekends through November 18.
For tickets, visit: ChildrensTheatreofAnnapolis.org

Colonial Players (108 East Street | Annapolis, MD 21401)
The Babylon Line is the next show of CP's jam-packed season that began in September. The year is 1967 and the characters have all joined together to take a creative writing course in Levitown. Stories and secrets are shared in this piece by Richard Greenberg. The Babylon Line opens October 19 and will play weekends through November 19.
Late fall sees the opening of Colonial Players' yearly Christmas show. Christmas 2018 brings the classic story A Christmas Carol to its stage. The story of Ebenezer Scrooge and one very strange Christmas Eve opens December 6 and will play weekends through December 16.
For tickets, visit: TheColonialPlayers.org

Compass Rose Theater (1623 Forest Drive | Annapolis, MD 21403)
For the past year, Compass Rose Theater has been operating out of temporary housing while looking for a new space in which to plant roots. This fall, Compass Rose will present Venus in Fur at the Country Inn and Suites on Housley Road. The show stars two actors and takes place entirely in a rehearsal room, where tensions run hot. Compass Rose warns that the presentation may be unsuitable for those under 16. Venus in Fur opened September 28 and will run weekends through November 4.
Next up for Compass Rose is the more family-friendly show The Wizard of Oz. This production will be performed in Compass Rose's other housing on Forest Drive, in Annapolis. The classic story of Dorothy's trip through Oz is presented in musical form. This new adaptation is perfect for young and old alike. The Wizard of Oz opens November 16 and runs weekends through December 23.
For tickets, visit: CompassRoseTheater.org

Maryland Hall (801 Chase Street | Annapolis, MD 21401)
While not strictly a theater venue, Maryland Hall for the Creative Arts will become the home for a few theater offerings this fall. First up is Shakespeare's masterpiece A Midsummer Night's Dream performed by the Ballet Theatre of Maryland. The production opening on October 12, will only run for three performances through October 14.
Next month sees opera The Barber of Seville on the stage at Maryland Hall. The opera will be performed by The Annapolis Opera and will run November 2 and 4 for two performances only.
Finally, in late fall Christmas arrives in the form of The Nutcracker. Tchaikovsky's winter story of Christmas coming to life will play the Hall starting December 8 and run weekends through December 16.
For tickets, visit: MarylandHall.org

Maryland Theatre for the Performing Arts (3 Park Place | Annapolis, MD 21401)
While the MTPA is still in its early stages of construction, this October they'll present Porch Stories – Stories that Scare Us, an evening of storytelling with a Halloween theme. MTPA's Stoop Story event will happen October 25 on-site at MTPA's space.
For more information, visit: MTPA-Annapolis.org
Whether you're looking for a musical or a play, there is no shortage of great theatre to see in Annapolis this fall!