Making multiple shopping stops can be stressful; the weather, the commotion and the parking can become easily tiring. Fear not shoppers, because there exists a place where all your shopping needs can be met: The Annapolis Towne Centre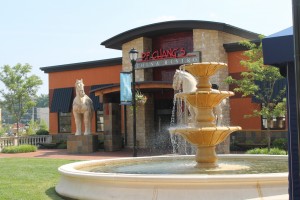 Located in Parole, this consumer-utopia features an assortment of restaurants, shops and more all in one convenient location. Whether you need a few things at Target, are looking to tighten your tummy at the gym, or just want to sample a premium olive oil, the Towne Centre makes all of this possible and more.
The Centre also features a super-sized Whole Foods Markets (one of the largest in the country!) for all your foodie needs and cravings.
What would a shopping trip be without purchasing some additions to the wardrobe? Over two dozen stores are waiting for your perusal including Brooks Brothers, Coldwater Creek and Talbots.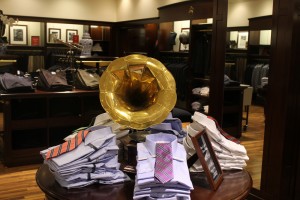 To view a complete directory vist:  http://www.visitatc.com/directory
Leave your parking meter panic at home; multiple parking garages and lots keep the congestion at a minimum and the best part is that they're free! Valet parking is also available.
The plethora of dining options is able to make even the pickiest eater's mouth water. With 16 places to choose from, guests can enjoy a romantic dinner at the Chop House (don't forget about their free birthday meal) or a fresh and healthy lunch on-the-go from Saladworks.
Every Friday, free concerts are performed by a spectrum of artists on Towne Centre Boulevard from 7 p.m.-8:30 p.m. Don't forget about the wine and beer garden which is sponsored by a different restaurant each week!
For a full list of concert info, sales and specials, check out the following link: http://www.visitatc.com/events