By Carol Sorgen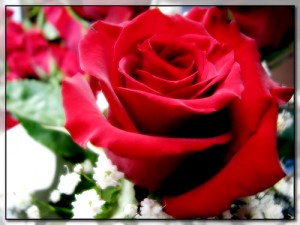 Named by ForbesTraveler.com as "One of America's Prettiest Towns," Annapolis was also dubbed by writer Greg Melville as "…perhaps the East's most romantic town."
That's true year-round, but how much more romantic would it be to spend Valentine's Day here with your special someone.
First things first…choose your romantic accommodations. Whether you want a luxury hotel experience, lodging in an historic inn, or a charming bed and breakfast stay, Annapolis has a variety of options.
Next, it's off to explore. The picturesque streets of Annapolis's Historic District have a quieter, more intimate feel during the winter months and are ideal for a leisurely amble. Indeed, Where to Retire Magazine recently named Annapolis one of Eight Terrific Walkable Towns. Stroll hand-in-hand with your sweetheart through the Colonial city's brick-lined streets, from Main Street, to the waterfront and City Dock, to Maryland Avenue and State Circle. You can walk along with no particular destination in mind, or pick up a walking tour brochure at the Visitors Bureau on West Street.
Part of Annapolis's romantic charm is its architectural history which spans more than three and a half centuries. You'll be spoiled for choice in a city that features more 18th-century brick buildings than any other city in the country, but pay special attention to the Hammond-Harwood House, built in 1774, at 19 Maryland Avenue, which proudly displays the Most Beauiful Doorway in America (410-263-4683, www.hammondharwoodhouse.org).
Flowers signify romance, so why not plan a visit to Historic London Town and Gardens in Edgewater, modeled after the Windsor Great Park in Great Britain. Don't let the weather dissuade you; the eight acres of woodland gardens include a mile-long path that also features a winter walk (410-222-1919, www.historiclondontown.org).
For a glimpse of a simpler time in Southern Maryland, take a leisurely drive through some of Southern Anne Arundel County maritime towns. You can trace the region's history as you drive down scenic roads along the Roots and Tides trail(410-222-1805, www.fourriversheritage.org).
For a romantic dinner, choose a café or tavern on the Annapolis City Dock, one of the many waterfront restaurants, or one of many taverns and restaurants offering live jazz and entertainment.
And, of course, what could be more romantic on Valentine's Day than getting married! Universal Life Church minister Loveta Wilen can preside over your intimate wedding at the Annapolis Wedding Chapel.  Choose from the quaint, cottage-like chapel, or if weather permits, the outdoor garden (www.annapolisweddingchapel.com).