The 34th annual Maryland Renaissance Festival starts Saturday, August 28th, at Revel Grove in Crownsville, Maryland. The Maryland Renaissance Festival has become the region's premier outdoor event and the second largest Renaissance Festival in the country.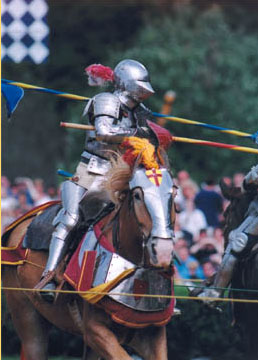 Since the Festival's first season as a ramshackle village in 1977, the event has matured into a large theme show with more than 1,300 participants and 280,000 guests per season.
On an average day, roughly 14,700 Renaissance enthusiasts enter the gate and find themselves enthralled by the Renaissance era. Patrons get lost throughout the 25-acre wooded site of the festival while being drawn into a time of chivalry, brawniness, and a present fun.
The main attraction, the central village, is made up of entertainment stages, pubs, food booths, fine craft shops, and roaming entertainers. There are more than 130 craft shops displaying many wares handmade by the village artisans. Purchase fine forged prints, pottery, sand castings, wooden furniture, leather goods, blown glass, henna tattoos, have your fortune read, and pick up some clothing while on the premises. There are plenty of dining options, too! With 42 different food outlets, you can feast on foods straight out of renaissance times. How about a drink? There are 8 soft drink stands, 5 beer stands, and 5 taverns on site to quench your thirst.
You will always be entertained while at the Maryland Renaissance Festival>! Most scheduled performances take place on the main stage while other entertainers patrol the pathways, side stages, and crowds.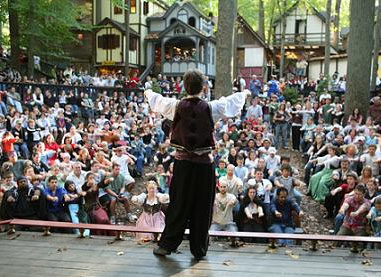 Exciting things are planned for certain weekends during the prime festival season:
August 28-29th: Children's Weekend (Kids 11 & under are admitted for free)
September 4-6th: Magic Weekend
September 11-12th: Scottish Celebration
September 18-19th: Irish Weekend
September 25-26th: Pirate Adventure Weekend
October 2nd-3rd: Celtic Music Weekend
October 9-10th: Oktoberfest
October 16-17th: Tomorrow's Talent Competition (Looking for new festival performers)
October 23rd-24th: Chivalry Weekend & Battle for Greatest Knight in Realm title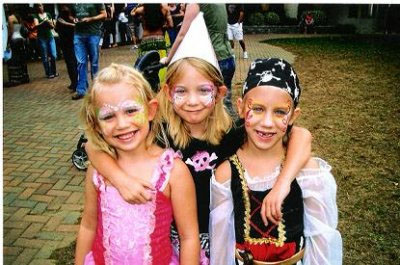 The Maryland Renaissance Festival is open select days from August to October from 10 a.m. to 7 p.m. The festival grounds are easy to find and only a short drive from Annapolis, MD.
If you're in the mood to brawl, dress up, act the part, and participate in one of the countries best renaissance festivals, please come to The Maryland Renaissance Festival in Crownsville this fall. You'll enjoy your time in this 16th century English village and leave with memories galore.