By Beth Rubin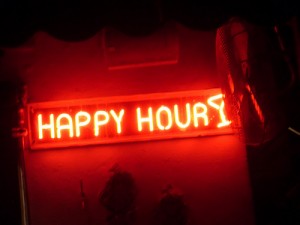 Whet your whistle weekday afternoons at downtown Annapolis restaurants and watering holes and enjoy free or discounted snacks. Count on ½ price or reduced-price rail drinks, cocktails, wine and/or beers. Partake of  the complimentary or discounted appetizers with your beverage of choice and you can bypass dinner altogether. Our "official" researchers offer these suggestions. Enjoy! (Please, always drink responsibly. If you overindulge, have a designated driver in place or take a taxi home. Better safe than dead.)
Acme Bar and Grill
163 Main St.
410-280-4486
www.acmegrill.com
Sun-Fri 4-10pm
Have Acme's award-winning chicken wings your way (Buffalo, BBQ, Teriyaki, Honey Mustard, Asian, Caesar, Chesapeake or permutations thereof) for only 39 cents each.
Galway Bay
63 Maryland Ave.
410-263-8333
www.galwaybaymd.com
Mon-Fri  3:30-6:30pm
Tasty half-price appetizers—fried mushrooms, meathballs, onion rings and such—are featured at this authentic Irish pub and restaurant.
Loews Annapolis Hotel
Weather Rail Lounge
126 West St.
410-263-7777
www.loewshotels.com
Wed-Fri 5-7pm
A short walk from Church Circle, friends and colleagues meet in the cozy lounge or on the patio (in season) and enjoy complimentary appetizers with their sundowners.
McGarvey's Saloon
8 Market Space
410-263-5700
www.mcgarveyssaloon.com
Mon-Fri 4-7pm
Happy hour appetizers—crab cake sliders, buffalo wings, crab pretzels and other surprises—are offered nightly for only $5 each.
Middleton Tavern
2 Market Space
410-263-3323
www.middletontavern.com
Mon-Fri 4-7pm
Items from the Oyster Bar menu (raw clams and oysters, steamed shrimp and mussels, and assorted hot appetizers) are 1/3 off during Happy Hour.
Ram's Head Tavern
33 West St.
410-216-9730
www.ramsheadtavern.com
Mon-Fri 4-7pm (food 5-7pm)
Locals flock for the substantial complimentary snacks which vary nightly: Mexican; oysters, crab legs or shrimp; carved beef, ham or turkey; brats & potato salad, or wings.