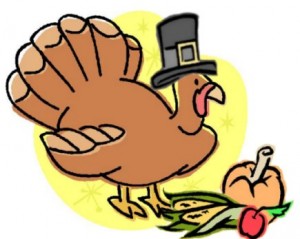 Spending Thanksgiving in Annapolis this year? There is plenty to do and see this holiday season in our charming town! With activities, dinner specials, and hotel packages offered just for Thanksgiving, you'll be sure to have a splendid holiday. Here are some of our recommendations for Thanksgiving Week in Annapolis:
The Annapolis Christmas Tree will be lit on November 21st. A ceremony will take place at City Dock. The Grand Illuminations celebration runs from 5 to 7 pm. City Dock will be full of hustle and bustle as everyone welcomes the holiday season to Annapolis this year.
Experience 18th century charm blended with 21st century conveniences at Historic Inns of Annapolis boutique hotels this holiday season. Enjoy a traditional Thanksgiving Day Buffet with all of the trimmings at the award winning restaurant, Treaty of Paris, located at the Maryland Inn. The buffet includes classic turkey, ham and beef carving stations, omelets station, and waffle station with all of the holiday trimmings and seasonal favorites also. The Thanksgiving Package offered by The Historic Inns of Annapolis includes overnight accommodations at any of the three historic inns. Parking is included.
Take a break this holiday season with weekend savings that make celebrations with family, friends, and loved ones more affordable than ever. There's no place like the Loews Hotel for Thanksgiving weekend. Put a little extra sparkle in your step and joy in your heart at the Loews. Book 3 nights at the Annapolis Loews or more and take 20% off your stay. This special is good only for Thursday through Sunday arrivals. The Loews hotel is located at 126 West Street in Annapolis.
The ultimate Night Before Thanksgiving party is happening at Wild Willy's of Annapolis! Come hang out and have a spiced drinks at the bar or try some tasty items on the menu. Enter to win a free, full-packaged Thanksgiving Dinner if you come on Thanksgiving Eve. Rock out to the sounds of the Tom Petty Tribute Band. The following drinks will be on special all night: $5 Crushes and Bombs, $2 Shooters. Walk on the Wild side on November 24th from 9:30 pm to 2:30 am on Thanksgiving! Wild Willy's is located on Somerville Road in Annapolis.
Sam's on the Waterfront has a great Thanksgiving Day Dinner special. A 3-course-dinner is $55.95 per person. Kids under 12 are $19.95 per person. First course consist of cream of crab soup, chestnut soup, lobster mac and cheese, crispy calamari, beet and walnut salad, or Sam's chopped salad. You'll have one entrée choice: Roasted and brined turkey (local organic, too), filet mignon, duck breast, ham dusted with orange, or organic salmon. Dessert includes flourless crucial chocolate cake with a hot caramel sauce, pecan pie, pumpkin crème brulee, or apple cake. Tax and gratuities of 18% will be added on to your check that the end of dinner. Sam's on the Waterfront is also offering a To-Go Thanksgiving Dinner. Sam's on the Waterfront is located at 2020 Chesapeake Harbor Drive E in Annapolis.
Buddy's Crabs and Ribs is serving a Gourmet Buffet for Thanksgiving dinner! From 12 noon to 7 pm on Thanksgiving Day, go to Buddy's Crabs and Ribs to enjoy lobster corn chowder, oyster stew, cream of crab soup, carved roast turkey, honey glazed Virginia baked ham, leg of lamb, poached salmon, steamed shrimp, roast chicken chasseur, and much more. Dinner is $22.95 for adults and $21.95 for seniors 60+. Buddy's Crabs and Ribs is located at 100 Main Street in Annapolis.
The day after Thanksgiving will be a great day to go to the Rams Head Tavern! On Black Friday, WRNR presents a very special intimate solo acoustic performance by Citizen Cope. At Rams Head Tavern Annapolis, 33 West Street, Citizen Cope will be performing at 8:30 pm. On Saturday, November 27th, a special all ages matinee performance starts at 1:30 pm.
The Lights on the Bay Illumination at Sandy Point State Park will be open from November 20th through January 2nd. Check out the glistening 2-mile drive-through spectacle of holiday lights. The show benefits the Anne Arundel Medical Center and features more than 60 holiday lights displays. Some favorite illuminations include dinosaur lights, the winter fairy tale set, and anything Maryland themed. An entrance fee of $14 is collected before you may enter. Lights on the Bay is open from 5 to 10 pm nightly.
Happy Thanksgiving from the Annapolis.com staff to you and your loved one!