The flowers are blooming, the weather is finally warming up and everyone's ready to get outside and sail away. And then sail right back to Annapolis, of course, because April marks the start of outdoor festival season in the region. There's a little something here for everyone, from books to chicken wings to a friendly 35-year-old croquet match, and you'll want to be in town to experience it all.
Below you'll find some of the bigger events happening in and around Annapolis this month, but be sure to check our events page for even more. Happy April! 🐣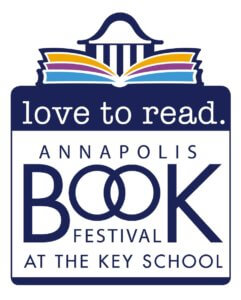 April 6, 10 a.m. – 5 p.m.
The Annapolis Book Festival is an annual community event that features nationally-renowned authors, in addition to children's activities, live music, refreshments, and new and used book sales, at The Key School. More than 3,000 people attend each year to hear their favorite authors discuss their books and the craft of writing. 2019 marks the festival's 17th year.
April 6, 11 a.m. – 7 p.m.
Ain't no thing but a chicken wing… Literally, at the 6th Annual Maryland Chicken Wing Festival at the Anne Arundel County Fairgrounds. The festival boasts the best and most inventive wing recipes in the area, in addition to live music and a selection of local and regional craft beer. The whole family is invited to take part in this unique, regional wing fest.
April 12-13 10 a.m. – 6 p.m.
April 14, 10 a.m. – 5 p.m.
The annual Bay Bridge Boat Show kicks off boating season on the Chesapeake with more than 400 powerboats, including an impressive collection of fishing boats, center consoles, trawlers, express cruisers, pontoon boats, luxury cruisers, jet skis, jet boats, ski boats, bowriders, inflatables, kayaks, SUPs, and canoes, plus more than 100 exhibitor booths, a food court and a children's area. The Bay Bridge Boat Show is the largest springtime in-water boat show north of Florida, and features lots of fun, on land and on the water, for the whle family.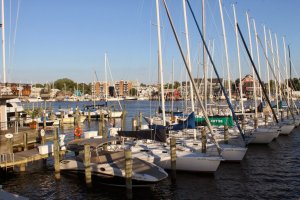 April 26-28, 10 a.m. – 5 p.m.
If you didn't get enough of your boating festival fix at the Bay Bridge Boat Show, the Annapolis Spring Sailboat Show takes place just two weeks later at City Dock. This in-water boat show features over 2,000 feet of floating docks accommodating over 80 new and brokerage sailboats, both mono and multi‑hull, plus equipment and accessory vendors on land surrounding Ego Alley. This year, the show will be offering free sailboat rides!
April 27, 11 a.m. – 4 p.m.
2019 marks the 35th annual croquet match between the "Johnnies" and the "Mids," who compete for the coveted Annapolis Cup. Dress is "Great Gatsby" style, and the event takes place rain or shine.
April 28, 10 a.m. – 5 p.m.
The Earth Day Festival on Maryland Avenue is a green twist on a local tradition, featuring an old-fashioned street festival atmosphere with green exhibitors, merchants and vendors offering art, antiques, jewelry, fashion, home décor, crafts, food and activities for the entire family.